Tickets on sale now on this website. They will also be available at the gate during the festival.
Thursday June 16, 2022- Ashley Cooke, Spencer Crandall, and Cooper Alan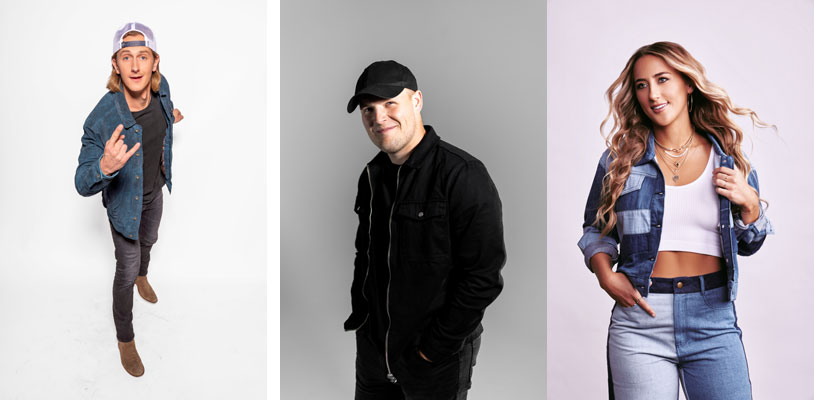 Ashley Cooke –
Raised between the coasts of California and Florida, Ashley Cooke is an up-and-coming country artist who is bringing authentic and honest storytelling to her music. The singer/songwriter developed her love of country music as Rascal Flatts, Jason Aldean and Florida Georgia Line quickly became the soundtrack of high school. Cooke followed her passion for music to Belmont University where she won the Country Showcase, placing her in an elite class of winners that includes Brad Paisley, Chris Young, Tyler Hubbard of Florida Georgia Line and more.
In Aug. 2021, Cooke released her debut project Already Drank That Beer, Side A, featuring 8 tracks written by Cooke and many of Nashville's hottest songwriters. The project includes fan-favorite "Never Til Now" as well as standout tracks "Good Goodbye" ft. Jimmie Allen and "Already Drank That Beer." Produced by award-winner Jimmy Robbins, the debut project garnered critical acclaim from Rolling Stone, People, Taste of Country, Sounds Like Nashville, Country Now and more.
In 2021, Cooke hit the road on tour with fellow rising acts BRELAND and Spencer Crandall. Gearing up to release more new music in 2022, Cooke looks forward to joining Cole Swindell's Down To The Bar tour kicking off in Feb. 2022.
Spencer Crandall –
Denver-native Spencer Crandall is an independent country music singer/songwriter and entertainer. His sound continues to push the envelope—a blend of country storytelling with non-traditional production elements—reflecting influences ranging from Ed Sheeran and Taylor Swift to Justin Timberlake and Drake.
Raised in a music-loving family, Crandall grew up attending summer country concerts with dreams of being an entertainer, idolizing touring sensations like Kenny Chesney and Keith Urban. For a senior project in high school, Crandall decided to pick up the guitar and learn to play. The next year he headed to Grand Junction to play college football, until facing a career-ending shoulder injury. With the spare time on his hands during recovery, Spencer began to sing and write music, ultimately growing a steady following on social media by posting videos of dorm room performances of his original music. After frequent trips to Nashville throughout 2016, Crandall decided it was time to make the move to Music City and seriously pursue his music career. Since then, Crandall has gained over 2M followers and 25M likes on TikTok and has shared the stage with artists including Chris Lane, Dustin Lynch, Lauren Alaina, Tyler Rich and Josh Turner.
In four short years, Crandall has amassed over 160M streams across all platforms as an independent artist, with two album releases debuting at No.1 on the iTunes country charts. Crandall's hit-song "My Person" has over 52M streams and landed at No. 1 on SiriusXM's 'Hot 30 Weekend Countdown.' His latest single, "Made," has over 12M streams, debuted at No.2 All-genre on the iTunes charts and No.4 on Billboard's Country Digital Songs Sales Chart, and is currently No. 5 on Sirius XMs Hot 30 Weekend Countdown. With
plans for another full-length album in 2022 and an opening slot of Lauren Alaina's Top of the World Tour presented by Maurices, it plans to be his most exciting year to date.
Cooper Alan –
If you like country music and you're on any social media app, you've probably seen Cooper Alan on your screen in the past two years. The up-and-coming country star has independently built a fanbase of over 7.5 million followers and has earned over 50 million streams on his music. Originally from Winston Salem, NC, he spent his high school and college years playing bars, college campuses, and Honky Tonks all across the Carolinas. He and his band became the "go to" for great music and a high energy, all night throwdown performance. 
After graduation, Cooper packed up his guitar and moved to Nashville as fast as he could, where he had the incredible luck of meeting hit songwriter/producer Victoria Shaw who signed him within weeks to a publishing deal. He is fortunate and proud to have the opportunity to write songs with people like Rivers Rutherford, Seth Mosley, Matt Nolen, Skip Black, Kent Blazy, Desmond Child, Jeffrey Steele, and Victoria Shaw. 
(Cooper's music has been streamed over 50 million times) His hit singles include "New Normal", "Tough Ones", "Colt 45 (Country Remix)", "Can't Dance", and many more. His songs have reached #1 on the iTunes Charts multiple times. This past year, Cooper started his own record label (Cooped Up Records) and began to translate his social media audience into killer live shows, selling out venues all across the country. Because of his streaming and live touring success, he was named a "Next Big Thing" artist by Music Row Magazine. He can't wait to play in Rockton! It's going to be a damn party! 
Friday June 17, 2022 – LOCASH W/ Sean Stemaly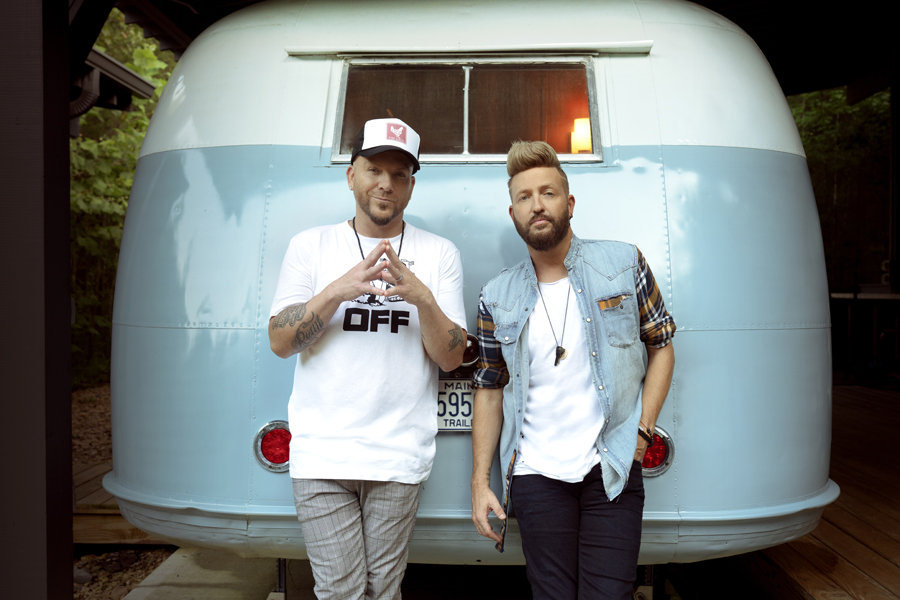 LOCASH –
Having signed to BMG/BBR Music Group's, Wheelhouse Records, after a series of small independent deals, LOCASH brethren Preston Brust and Chris Lucas certainly have that story to tell – four No. 1s, a top five, three gold singles and three major award nominations. But that's not the most compelling narrative to be found in the fortuitous pairing of thoughtful songwriters with a natural chemistry as entertainers.
        The question that most begs asking is, how have LOCASH managed to run the music industry gauntlet for the better part of a decade only to emerge stronger with a new album on a top label? Maybe it's because they're not just a couple guys who write and sing together. Their connection is, in fact, a lot more like family.
            Baltimore native Lucas gave up sports for music and moved to Nashville in the early 2000s. "I was a baseball player and tore up my knee," he says. "I saw that as God's way of saying I was meant to be onstage." He met preacher's kid from Indiana by way of Arkansas Brust, the two hit it off and soon found work as between-band DJs.
            "One of us would DJ and the other would go out on the mic as master of ceremonies," Chris says. Preston adds, "One day we were kind of bored, looked at each other and just walked out there at the same time. In that moment we realized we had something when it came to engaging an audience and knowing what they wanted."
            "The best way I can describe it is like watching Frank Sinatra and Dean Martin on TV with my grandfather," Chris says. "I'm not comparing us to those guys – they're legendary – but it felt like we had that kind of chemistry in front of a crowd."
            While the bands played, Chris and Preston were backstage comparing musical notes and working on harmonies. "I was showing him stuff from secular music and he was teaching me gospel harmony," Chris says.
            "After a few months of that, we'd developed a real sound," Preston continues. "Gospel group harmonies are often built around a family blend and we realized we'd created something that really felt like that. In a way, we sounded like brothers. That's what got us thinking about becoming a duo."
            They did just that, finding something unique along the way. "Chris has taught me so much about how songs are written and sounds are formulated in the secular world," Brust says. "There's nothing he can't sing, especially up top. I think I knew the potential of his voice long before he did. Because of that, I knew we'd develop a sound that went wherever we wanted with harmony and lead vocals. That's a weapon."
            Likewise, Lucas sees his partner as a perfect complement. "I would never want to be doing this on my own," he says. "I need Preston's attitude, his confidence and his musicality. I have no idea how to do under-harmonies and he's got the ear we need to figure that stuff out. He's also a master of melody. We could be writing with best in town, but when we get in that room, I'm looking at Preston first. He knows exactly who we are and what works for us. I trust him completely."
            Preston quips, "That just means if a song doesn't hit it's my fault."
            "And he always knows the right thing to say, as you see," Chris laughs. " He handles things so much better than I do— I've got a little more Baltimore in me, which isn't always a bad thing. We round each other out."
            Their spark drew the attention of an independent label and, when that one closed, another and another. "Throwing in the towel is often easier than hanging in when things get tough," Preston says. "'Hey, the record label folded. I guess that's it.' There's always an excuse. But we carry on and that resonates in our music. There's a bigger picture."
            Through that stretch, LOCASH were building a fan base and having another kind of success as songwriters. "You Gonna Fly" was a No. 1 for Keith Urban and "Truck Yeah" was a top 10 for Tim McGraw.
            "We've had our share of record deals, some better than others," Chris says. "Everything's a step in life, the key is to keep the steps going forward … going up. Even if you fall back, got to keep stepping up. That's what LOCASH is all about."
            The big step up was 2015's The Fighters, which included chart-topping, gold selling singles "I Love This Life" and "I Know Somebody." "Ring on Every Finger" reached the Top 20. Their success earned 2017 duo of the year nominations from the ACM, CMA and CMT. Those accolades, nice as they are, are simply by-products of the duo's easy connection with their fans. In fact, when Chris and Preston reflect on the world and their place in it, the stats never come up at all.
            Instead, they focus on those fans and how their new music will be received. The first LOCASH single for Wheelhouse Records, "Feels Like a Party," was co-written and produced by Corey Crowder and Tyler Hubbard. "Sometimes people in the business will wonder if an artist can 'get away' with a song like that," Preston says, "but I recently had someone say to me, 'We need stuff like this. Taking a short vacation in a song has its own kind of impact.' That affected the way I thought about it and we're proud to be the guys who can deliver that kind of positivity for people."
            Chris elaborates: "We write every day and are purposeful in focusing on the positive. Everybody has issues and there are tons of problems in the world. There's a place and time to talk about that, but as kids we both turned to music to pick us up. So over our first two albums and definitely this new one, we want to make you smile. We're not trying to change the world. Or are we?"
            Even as LOCASH embrace the upbeat, they find a balance with deeper songs like the title track of their new album "Brothers," also co-written with Crowder and Hubbard. They focus on inclusion and embracing each other, as depicted in their current Top 30 single, "One Big Country Song."  People have taken notice to their uplifting sentiment and relatability, earning them nominations for "Duo of the Year" at both the 2019 ACM Awards and CMT Awards.
            That's not just the message in the music, it's the truth about their journey. "We've figured out how to build careers, lives and families we're proud of," Preston says. "We keep climbing – rung by rung. Sometimes the next one seems just out of our reach and that's when we lift each other up. We grind. We persevere. And in that way, we're just like the people we make music for."
            Now that's a story worth telling.
SEAN STEMALY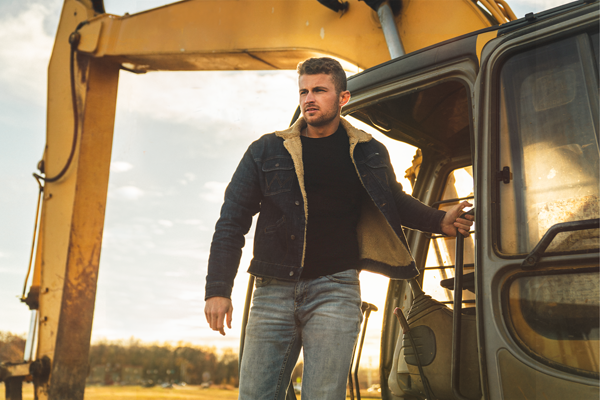 Sean Stemaly was born in Western Kentucky and raised in the river-bottom fields of Southern Indiana, a hard-worker whose Country music comes straight from the only life he knows. Stemaly taught himself to sing over endless days in the cab of a Case IH 9370 tractor, planting the seeds of stardom to the sound of icons like Brooks & Dunn, George Strait, Alan Jackson and Jason Aldean. Signed to Big Loud Records, the 27-year-old diesel wrenching, heavy-equipment operating talent has tallied over 135 MILLION on-demand streams, infusing modern Country with youthful, salt-of-the-earth swagger and rocked up heartland soul – a sound that's both fresh and based in timeless traditions. He's penned countless songs in Music City's vibrant collaborative scene – including on-fire releases, "Z71" and "Come Back To Bed," whose top-viewed music videos has already tallied over 13.3 MILLION views – and just dropped his debut studio album, 'Product Of A Small Town' with superstar producer Joey Moi. The 2021 Pandora Country Artist to Watch has already hit the road with Riley Green, HARDY, Morgan Wallen and Justin Moore among others, and is currently on Dustin Lynch's 'Party Mode Tour.' For tour dates, visit seanstemaly.com.
Saturday June 18 2022 – Tyler Rich, Cameron Marlowe w/ Caylee Hammack
TYLER RICH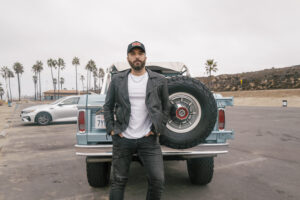 Raised in Northern California, Tyler Rich found his love of music gathered around a Christmas tree alongside family singing holiday classics and Creedence Clearwater Revival. Fast forward to graduating college with a degree in Economics, Tyler moved to LA to pursue a different game of numbers – music – exploring various genres with songwriting and bands before taking the leap as a solo artist. While introducing his amplified sound and infectious energy coast to coast, the 2018 CMT Listen Up and 2019 Pandora Artist has toured with Brett Young, Justin Moore, LANCO and Dustin Lynch, plus shared bills alongside Sam Hunt, Brett Eldredge, Cole Swindell, Dan + Shay and more. Enlisting Tyler as one of their "10 New Country Artists You Need to Know, Rolling Stone touts him as "the newest member of country music's radio-minded incoming class, with a homecoming king's swagger and a valedictorian's songwriting smarts." Amassing over 339.9M+ total global streams with his debut album TWO THOUSAND MILES (The Valory Music Co.), GOLD-certified hit "The Difference," plus latest releases "Better Than You're Used To" and The Cadillac Three's Jaren Johnston-produced "A Little Bit of You," his music embodies the feelings all people have in common – the need for acceptance, devotion and a place to call their own. His empathetic spirit extends to animals too with Rich Rescues, an initiative he began while on tour to raise awareness for pet adoption. The avid San Francisco 49ers fan recently offered a glimpse into how his passion for The Bay, music and animals all merge in the latest Verified Faithful presented by Levi's® — https://www.youtube.com/watch?v=QMjPvMvdDiE. Following his West Coast launch in 2021, Tyler will extend THE TWO THOUSAND (MORE) MILES TOUR with shows across the country this Spring in addition to joining Chris Lane's FILL THEM BOOTS TOUR. For dates and more,
visit TylerRich.com.
KAMERON MARLOWE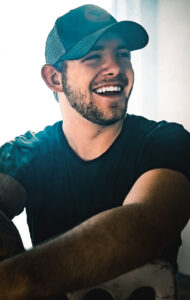 CAYLEE HAMMACK
It's no wonder some of country music's most potent women have thrown in on Hammack's debut. Whether it's Reba's sassy "girl, I know" vocal on "Redhead" or emerging writer/artists Ashley McBryde and Tenille Townes on "Mean Something," Hammack is setting a bar for women across the genre.
IF IT WASN'T FOR YOU arrives to mark country's modern/classic transition. Pulling from the past, threading across genres and reaching for the most brutal revelations about what it means to be 20-something, female, raised with little money, but lots of family, love and dreams, it's a groundbreaking tradition that's driven Tanya Tucker, Kacey Musgraves, Shania Twain, Patty Loveless and the Dixie Chicks.
Sunday June 19, 2022 – Jordan Davis w/Shy Carter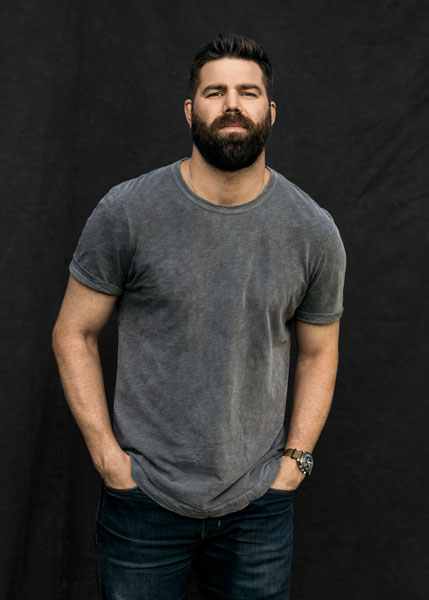 MCA Nashville's Jordan Davis has been named an "Artist to Watch" by Billboard, Rolling Stone, CMT, Pandora, Shazam, Amazon Music, Sounds Like Nashville, The Tennessean, SiriusXM, Whiskey Riff, and more. A Native of Shreveport, Louisiana, Davis graduated from LSU and briefly pursued the path of his degree working as an environmental consultant; however, his passion for music and songwriting eventually compelled him to move to Nashville in the summer of 2012. In 2018, Davis released his Gold-certified debut album, Home State, which features his three consecutive No. 1 hits: Platinum-Certified "Slow Dance In A Parking Lot," the Double Platinum-Certified "Singles You Up" and Platinum-Certified "Take It From Me." In 2019 Davis won Best New Country Artist at the iHeart Radio Music Awards and was a two-time nominee for ACM New Male Artist of the Year. He was also named Billboard's Top New Country Artist of 2018 as well as Country Aircheck/Mediabase's Most Heard New Artist of 2018. Davis has since accumulated over 2 billion streams worldwide. The hitmaker released a six-song, self-titled EP featuring a collaboration with pop superstar Julia Michaels titled, "Cool Anymore." In May 2021, Davis released his new eight song EP, Buy Dirt. Davis co-wrote every song on the EP except for the John Prine inspired "Blow Up Your TV," who Davis cites as one of his most important influences on his life and music. The EP features country superstar, Luke Bryan, who lends his vocals on the vulnerable title track and centerpiece of the EP, which Davis released to country radio as his latest single. "Buy Dirt" is now one of the top streaming songs in country music, and Davis has performed the hit single on NBC'S 3rd Hour TODAY and ABC's Live with Kelly And Ryan. "Buy Dirt" received a nomination for Musical Event of the Year on the 55th Annual CMA Awards, Davis' first of his career. The singer/songwriter is on the road performing on Kane Brown's Blessed and Free Tour and his headlining Buy Dirt Tour. Davis has made appearances on Good Morning America, Late Night with Seth Meyers, TODAY Show, and has previously toured with the likes of Rascal Flatts, Jake Owen, Kip Moore, Brett Young and Old Dominion
SHY CARTER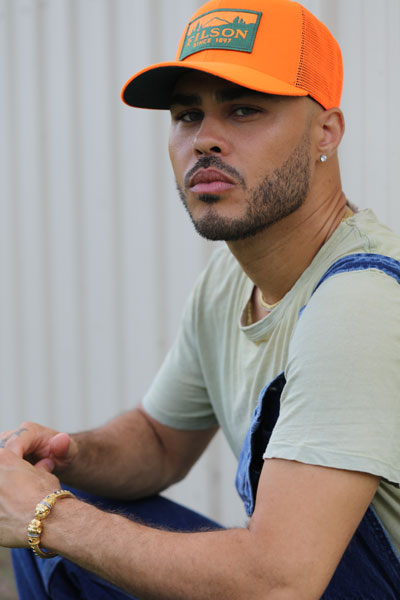 Artist, songwriter and producer Shy Carter has reached all corners of the industry with his early success. With credits that span Kane Brown's "Heaven" to Charlie Puth's "One Call Away," Carter is one of the most formidable up-and-coming talents in Nashville and beyond. He is among the writers behind Billy Currington's "It Don't Hurt Like it Used To," Sugarland's smash hit "Stuck Like Glue" and Rob Thomas' single "Someday." In addition to his feature on Tim McGraw's "Way Down," Carter has collaborated with Keith Urban on both "Never Comin' Down" and "My Wave." Named to Variety's 2018 Hitmakers list, he has also worked with Jason Derulo, Meghan Trainor, Jamie Foxx, Jennifer Lopez, Nelly and more. His roots in gospel, jazz, R&B and soul developed into an early career in hip-hop, but his gift for storytelling and love of organic instrumentation led to a natural transition into country music. Now, with a transcendent style perfectly suited to the times, he's ready to stand on his own as a country artist. His soul-infused sound spans the eight tracks of his debut EP, The Rest of Us, available now. Billboard lauded his "top-shelf songwriting and versatile vocals," while Taste of Country praised the project as "thoughtfully [stretching] and [challenging] the borders of the country genre, introducing elements of soul, R&B and pop that not only showcase [his] love for those different styles, but also his deep knowledge of how they can be braided into a traditional country sound." The born entertainer is a 2022 CMT "Listen Up" artist and was previously named an artist to watch by Amazon Music, MusicRow magazine, Pandora, Sounds Like Nashville and more. Carter will be featured in the Amazon Music Original Documentary For Love & Country, premiering April 7.